MICHAEL KORS DEBUTS THE SPRING 2017 CHAPTER OF THE WALK, A 360-DEGREE STREET STYLE HANDBAG CAMPAIGN
On March 2, 2017 — Michael Kors was pleased to announce the latest iteration of Michael Kors The Walk. Launching on February 28, the campaign moved to California this season, with the influencers captured on the streets of Los Angeles. The campaign stars four trendsetters with distinct style personalities: actor and singer Hailee Seinfeld, actress Kelly Rohrbach, singer, songwriter, dancer and performance artist Jillian Hervey of LION BABE and model Hikari Mori. In keeping with previous seasons, the campaign was lensed by renowned street style chronicler Tommy Ton.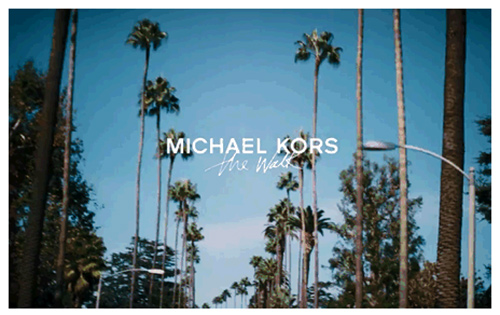 "Sunny Los Angeles was the perfect destination to celebrate the arrival of spring," says Michael Kors of the new campaign. "These four women have adventurous and optimistic styles that set the tone for the season."
This season, the four stylesetters carry handbags from the Mercer line from MICHAEL Michael Kors, including the Mercer Tote, Mercer Duffle and Mercer Crossbody. Renowned London-based illustrator Daisy Emerson hand painted designs on each bag that reflected the individual's personality. The four It girls further customized their bags by layering them with Scout camera bags, Michael Kors x FUJIFILM INSTAX® Camera and a wealth of keychains and wallets in bold colors.
The interactive, shoppable experience on
MichaelKors.com
also includes a dynamic influencer- and user-generated content component built in collaboration with enterprise social technology platform Sprinklr. Fans can engage with the campaign by posting street style photos of themselves wearing Michael Kors on Instagram and Twitter with #SidewalkSpotted, and a selection of user posts will be featured on the Michael Kors The Walk platform, MichaelKors.com/TheWalk.
The campaign is the third in an ongoing series, with new style personalities joining Michael Kors The Walk each season to spotlight key handbags and ready-to-wear. Profiles of the four influencers will run on the brand's editorial platform, DestinationKors.com.
Video of all girls:



MEET THE GIRLS AND BAGS OF THE SEASON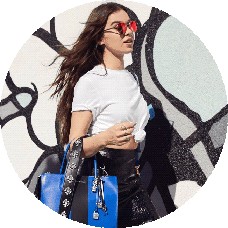 Who: Actor and singer Hailee Steinfeld with her Mercer Tote
What: The Mercer Tote with silver keychains and floral-embellished leather strap
Who: Singer, songwriter, dancer and performance artist Jillian Hervey of LION BABE
What: The Mercer Duffle in gold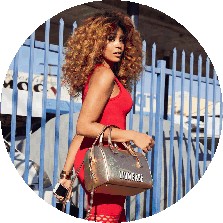 Who: Actress Kelly Rohrbach
What: The mini Mercer crossbody, fur keychain and studded luggage strap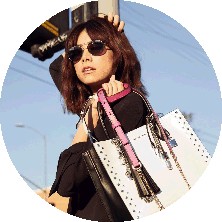 Who: Model Hikari Mori
What: White and black stud and grommet Mercer tote